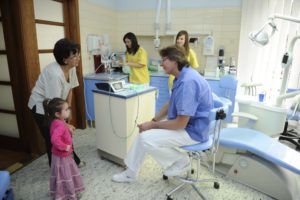 I'm Interested – What Next?
Going to the dentist can be daunting for some, but it is important to receive a full assessment, to talk things through with one of our clinical staff and to weigh up your options prior to travelling abroad or receiving treatment in London.
Our central London clinic is able to offer a full consultation where you will recieve a detailed fully costed treatment plan and get to meet the dentist that will treat you.
Once you've decided which option is best for you, we will look at the most cost effective way to achieve the best outcome whether that be in London or in Budapest.