Would You Fly For The Perfect Smile?
Writing in the Daily Mail our client Anabel Cutler tells of her experiences travelling to Budapest saving over £4000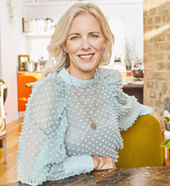 I must say it all feels rather like a VIP excursion, as opposed to a cheapie dental fix.
My teeth have been slowly crumbling, like badly fired bricks, for years. Though I brush rigorously morning and evening and eat a healthy, low(ish) sugar diet, there's no stopping my pearly whites' sad decay. I blame it on my childhood dentist – one Mr Mislin (my siblings and I nicknamed him 'misery'), who drilled an prodded with impunity, inserting huge amalgam fillings into every available molar and charging for the pleasure. My weakened teeth suffered further abuse during my first pregnancy, when I was 33. Crushing morning sickness meant that sugary carbs were the only foods that didn't turn my stomach. The old wives tale holds water; pregnancy really can lead to dental problems as increased hormones can affect your body's response to plaque (the layer of germs on your teeth). Hello gum disease and tooth decay. In my case it meant 8 fillings and a lost tooth.
Over the years I saw countless dentists about fixing my teeth but the sky-high costs were more than off-putting, that and the knowledge that treatment would involve many visits to the dentist's chair as well as potential pain and suffering – plus I didn't know who to trust. Besides which, the gaping hole where the missing tooth had been wasn't immediately visible but hidden towards the back of my mouth, there was always an excuse not to fix it. I'm not alone. Shocking recent reports show number of UK adults who actually visit the dentist is dropping year on year to just under 50% of the adult population because of a struggling NHS which can only provide basic care, along with exorbitant private health costs.
Last year another two teeth crumbled and I now urgently needed to invest in some dental work. A friend had had treatment abroad in Hungary and was ecstatic with the service, quality of the work and the value for money she'd had with The Implant Centre in Budapest. Indeed the capital has long had a history for quality dental work at a fraction of the price of other European cities. According to new reports, the number of UK medical tourists visiting the capital tripled in 2017 alone, with implants and crowns top of the list of requested treatments.
While Brits have always been famously cavallier about their teeth, a 'Hollywood smile' is now a becoming a prerequisite for a successful career. Both royals Kate Middleton and Meghan Markle understood the power their smile could convey and adjusted their teeth accordingly before their big days. And with selfie culture now ubiquitous, there's more pressure than ever to have the perfect smile, whatever your standing – as the dazzling smiles on Love Island this summer attested.
But the benefits of good oral health aren't just about aesthetics, they are a health issue, according to the Oral Health Foundation. A recent article in New Scientist indicates that gum disease and tooth decay are widespread and have a huge and devastating impact on our health – not only on our mouths but also on our general health and wellbeing. The revolutionary findings indicate that the bacteria behind gum disease, can now be linked to serious conditions including heart disease, alzheimers and diabetes.

My own dental journey with the Implant Centre begins in London, at their satellite clinic on Grays Inn Road. The team from Budapest, led by implant expert Dr Atilla Kaman, fly between here and other clinics in Europe to assess patients for treatment in Budapest and carry out minor dental procedures locally. One of the most terrifying things about opting for medical work abroad is the thought that if things go wrong there's no redress without costly travel and requests getting lost in translation, so it's reassuring to have my first appointment and follow ups in London. Walking in to the gleaming surgery, it's easy to understand why this is an award-winning outfit which boasts the likes of Lord Ivar Mountbatten (the queen's cousin) among its clientele and sends thousands of clients to Budapest every year.
I'm asked to fill out a questionnaire before being swept into an x-ray room to have a panoramic x-ray taken of my teeth. Later Janos, a Hungarian dentist with 30 years training, prods around in my mouth before showing me the x-rays and explaining the treatment plan. It's not good news. I need a, bone graft and tooth pulled as well as two implants and a crown. About ten months worth of work involving two visits to Budapest – the first to do the bone graft (my own bone has receded) and prepare my mouth for the implants, the second 3 day appointment, 6 months later, to make and fit the new crowns. In between I'll come for check-ups at the London clinic to ensure the implant site is healing well. It all sounds horribly daunting, but at £3640 plus £660 for travel and four-star accomodation – about half the price I had been quoted in London – I decide to take the plunge.
Cut to Budapest a few weeks later in January for my first appointment. The trip has been seamlessly coordinated by partner company Smile Savers Hungary, who organise everything from the initial consultation in London to facilitating clinic appointments, drivers, booking hotels in Budapest and aftercare in the UK and I have an online itinerary with all the costs and treatment plan listed. I must say it all feels rather like a VIP excursion, as opposed to a cheapie dental fix.
A driver is waiting to pick me up from the airport, along with a Russian lady who lives in Switzerland and a man from Lincolnshire who's been coming for ten years and had implants and crowns on his ruined teeth, which now gleam in perfectly pearlised rows when he smiles. "I have all my dental work done here," he confides. "I was so ashamed of how my teeth looked It was the best investment I ever made."
After settling into my hotel (I've opted for the the 4 star Novotel), another driver appears, this time to take me for my first appointment. The Implant Center lies on the Buda side of Budapest, west of the Danube river. Once a residential building, where Dr Kamen had 4 modest treatment rooms, it now runs over 6 floors and is a veritable emporium to teeth and at the heart of a network of 27 clinics spread through Switzerland, England and Ireland. The largest in the city, it boasts its own in-house surgery complete with 3 recovery rooms, for patients who want – or need – to go under full anaesthetic for their treatment. The army of staff look nattily professional in their uniforms – white jeans and smart tunics, colbalt blue for the men, fuchsia pink for the women. Everyone speaks perfect English.
On other floors are 4 private apartments for patients who wish to stay on site, plus 12 dentist surgeries where specialists perform everything from teeth whitening to crowns, root canals, orthodontics, bone grafting and cosmetic dentistry.Tucked away under the eaves is a warren of technicians rooms. Like Santa's little elves, the team craft and colour match crowns so that they look natural rather than artificially perfect. Because everything is onsite they can make and fit a crown in five days, rather than the 2 weeks it usually takes. I'm loving this already.
When Dr. Attila Kaman sweeps in there's a visible reverence from the staff. An imposing, 6 ft 4' he's sporting jeans, loafers and shiny shoulder length hair and has more than a passing resemblance to euro-crooner Julio Iglesias. He's also one of the most experienced maxillo-facial surgeons specialising in dental implantology in Europe, having placed well over 25,000 successful implants in the last 10 years. He prides himself on working quickly and accurately which greatly reduces the chance of infection from saliva. I'm not looking forward to the bone graft, which involves a local anaesthetic and a fiddly drilling and filling so it's reassuring when Dr Kamen assures me that he can insert a bone graft and implants in 7-10 minutes, a job that takes many specialist dentists up to one and a half hours. I can't pretend the procedure is pleasant, I feel slightly traumatised inspite of Kamen's kindly bedside manner, but it's definitely over quickly and I leave with an ice pack, strong painkillers, antibiotics and a strict protocol to follow to ensure perfect healing. For the next week my jaw feels sore and swollen.
June 2019 and after various checkups in London, I'm back in Budapest for three days to fit the implants followed by two more days of fittings and the final crowns. Another Briton who's opted for dental tourism in Hungary is Linda O'Donell, 52, a sales trainer from Bushy Heath in Hertfordshire.
'My teeth were in really bad shape for about ten years,' she remembers. 'I started to become obsessive about people's teeth – I remember telling friends if I won the lottery I'd buy myself a beautiful smile.'
Linda had tried to pay for treatment in the UK, but ended up spending more than £3,500 on unsuccessful treatments at a practice that later closed down, leaving her back to square one. Then in her 30s, she resolved she'd have to muddle on as long as she could.
By the time she decided enough was enough, she was suffering from advanced gum disease and was quoted a cost of £45,000 to have treatment in the UK. That meant extracting all her remaining teeth and inserting upper and lower implants with bone grafts and porcelain bridges.
In Hungary, she ended up paying £18,000 –plus £1,000 for three round trips to Budapest – saving her around £27,000.
But there was no hiding the brutality of the treatment. 'I had to have what felt like hundreds of injections of local anaesthetic in my mouth before the five-hour extraction process,' she says.
A year on, she says the difference is life-changing. 'My teeth made me feel so self-conscious. I knew that when I smiled people's perception changed. There are very few photos of me laughing, pre implants, but that's different now – I can't wait to smile.'
For my part, It's certainly been a long road of dental care and I sigh inwardly as I settle in my chair for the last round of appointments. But as I leave with a now perfect set of gnashers four days later, I wonder why on earth it's taken me so long to get them fixed.
Dear Veronika,

My new implant is healing super well and the crowns are also fantastic. I'm so pleased with all the dental work I had in Budapest.
Thank you for organising my trips.

Best wishes,

Anabel Cutler
You can see the abridged online version of this article here: https://www.dailymail.co.uk/femail/article-7605989/Would-fly-4-000-miles-perfect-smile-Pearly-whites-new-status-symbol.html